Attorneys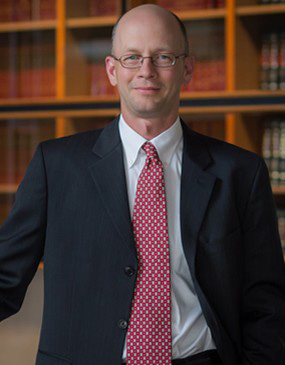 Attorney Biography
Christopher W. Meyer
Of Counsel
Attorney Biography
Christopher W. Meyer
Of Counsel
Chris leads the firm's Privacy, Cybersecurity and Information Management Practice. He provides advice to clients in a wide variety of industries where privacy, cybersecurity and information management are critical business concerns, including health care, education, finance, mobile applications, managed services, and information technology.
Chris's experience includes:
Drafting and implementing policies relating to privacy, information security, data retention, social media use, acceptable computer use, and workplace monitoring;
Negotiating privacy and cybersecurity provisions in commercial agreements;
Drafting business associate agreements (BAAs);
Advising on issues relating to the Health Information Portability and Accountability Act (HIPPA) and Health Information Technology for Economic and Clinical Health Act (HITECH);
Conducting risk analyses in mergers & acquisitions, as well as general commercial transactions;
Conducting privacy and cybersecurity assessments relating to compliance with U.S. and international privacy and data protection laws, including the European General Data Protection Regulation (GDPR) and Canadian Personal Information Protection and Electronic Documents Act (PIPEDA);
Litigation involving data breach, theft of confidential information and trade secrets, and defamation;
Advising on issues relating to the Electronic Communications Privacy Act (ECPA) and Stored Communications Act (SCA);
Advising on website legal issues, including compliance with the Americans with Disabilities Act (ADA) and Digital Millennium Copyright Act (DMCA);
Advising on cyber insurance coverage and claim issues; and
Responding to cyber attacks.
Chris also is an Adjunct Professor of Law at Albany Law School. His course on Global Data Privacy (Spring 2018) focuses on understanding and navigating overlapping and often conflicting data privacy and data protection laws around the world, including cross-border transfer issues.
Chris also provides advice to clients on general litigation, commercial, regulatory and antitrust matters.
Affiliations
Chris is admitted to practice in New York, Virginia, and Washington, D.C. Chris also is admitted to practice in the U.S. Court of Appeals for the Second Circuit and all Federal district courts in New York.
Professional/Community
Chris is the Chair-Elect of the Chamber of Southern Saratoga County. He also is a member of the New York State Bar Association, the Saratoga County Bar Association, and the International Association of Privacy Professionals (IAPP). He is the former president of the Clifton Park Baseball League.
Background/Education
Chris received his Juris Doctor degree from the Washington & Lee University School of Law. Chris also holds a Master of Arts degree from the State University of New York at Albany and a Bachelor of Arts degree from Trinity University in San Antonio, Texas.
Chris holds a certification as an Information Privacy Professional (CIPP/US) and Information Privacy Manager (CIPM) from IAPP.