Attorneys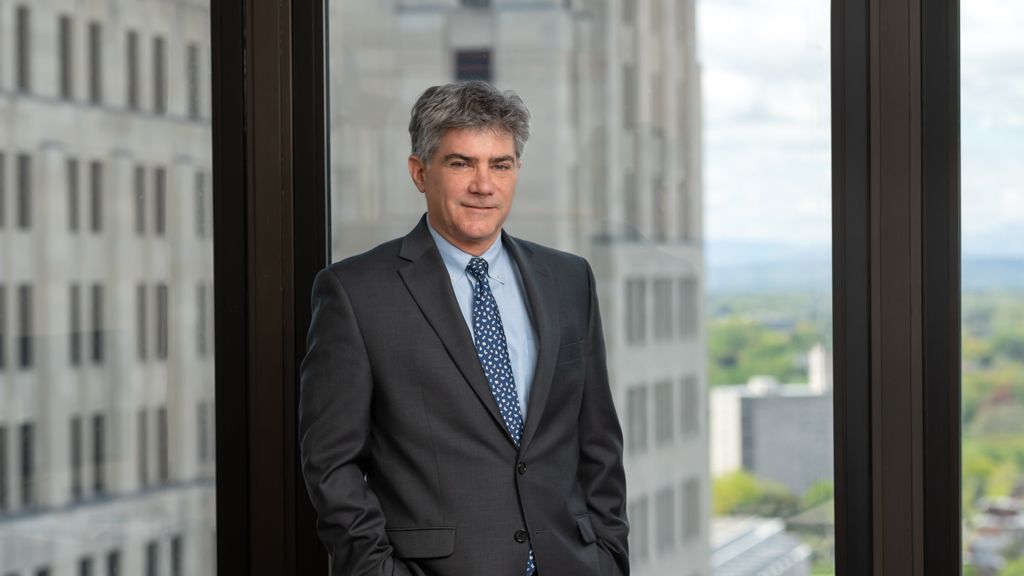 Gregory D. Faucher
Partner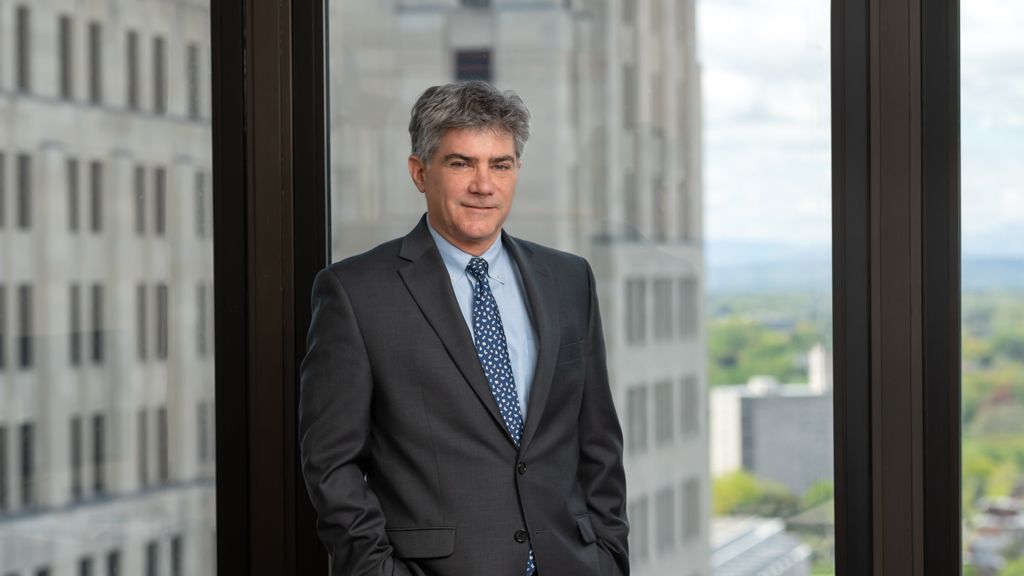 Gregory D. Faucher
Partner
Mr. Faucher joined Whiteman Osterman & Hanna in 2013 and brings over 30 years of experience in the areas of environmental, permitting, and economic development. His practice has focused on state and local regulation of industrial, commercial and residential real estate development projects, land use and zoning, SEQRA, environmental permitting and remediation, brownfields cleanup, identifying and accessing state and local economic development and benefit programs, innovative use of PILOT Agreements, Indian law, site selection and acquisition, and other related areas.
Mr. Faucher also has extensive experience and an established practice in Indian law matters. He has represented a New-York area Indian nation for the past decade. The practice has focused on handling numerous transactions, including negotiation of dozens of contracts in the area of government-to-government, construction, consulting, real property acquisition and the like. Mr. Faucher has developed a keen understanding of the fundamental self-governance and sovereignty principles that are critical to Indian nations and routinely integrates those into complex business and other Indian nation transactions.
Representative Accomplishments
Represented developer in formulating and implementing strategy for the land acquisition, permitting, brownfield participation and PILOT Agreement for the ±$1 Billion Destiny USA project, a super-regional shopping center/tourism destination in Syracuse, New York.
Represents a sovereign Indian Nation in connection with: its planning, programming and construction of infrastructure (water and sewer), community, government/administrative and medical projects on their tribal lands; real property leases and rights-of-way; renewable resources projects; and project agreements. Representation has included bringing actions in tribal court to enforce Nation contract interests.
Represents a major New York-based university with land holdings totaling hundreds of acres and dozens of buildings relating to zoning, land use, building code, environmental permitting and other regulatory issues.
Formulated and implemented a strategy to develop a ± $100 Million mixed-use project located in two municipalities through establishment of a single set of zoning rules and a single planning/zoning board covering both municipalities.
Obtained and defended Article 78 proceedings, local zoning and other land use approvals for numerous industrial/warehouse, medical office commercial/retail, hotel, and apartment community projects throughout Upstate New York, including Central New York and the Capital Region.
Represents a national-level privately-owned developer in connection with siting and obtaining local and state permits and approvals for several regional and super-regional shopping centers across Upstate New York.
Affiliations
Mr. Faucher is a member of the New York State and Florida Bars.
Background/Education
Mr. Faucher obtained his Juris Doctor from Albany Law School and graduated, cum laude, from St. Lawrence University with a B.A. in Government.