Attorneys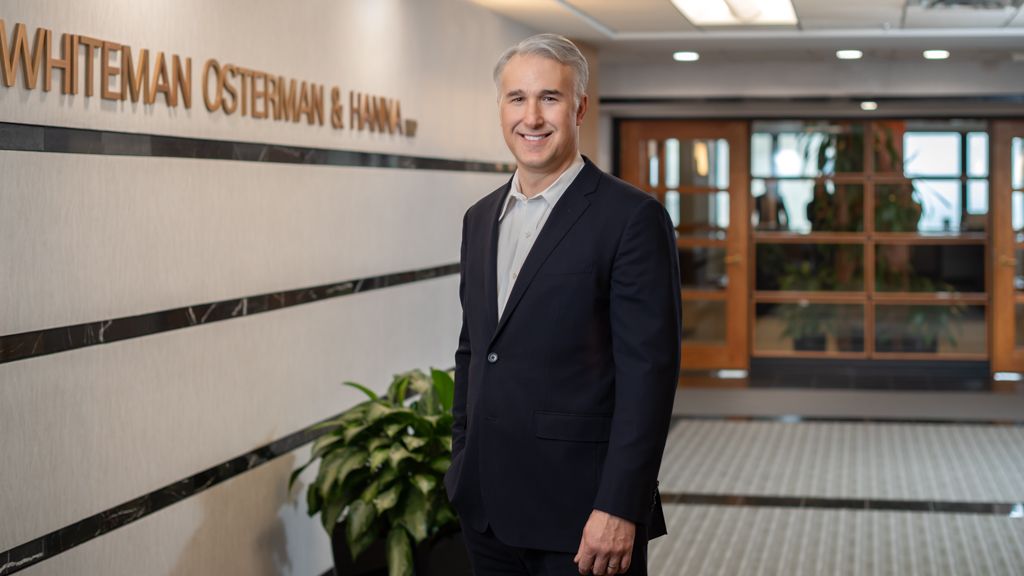 Randall S. Beach
Of Counsel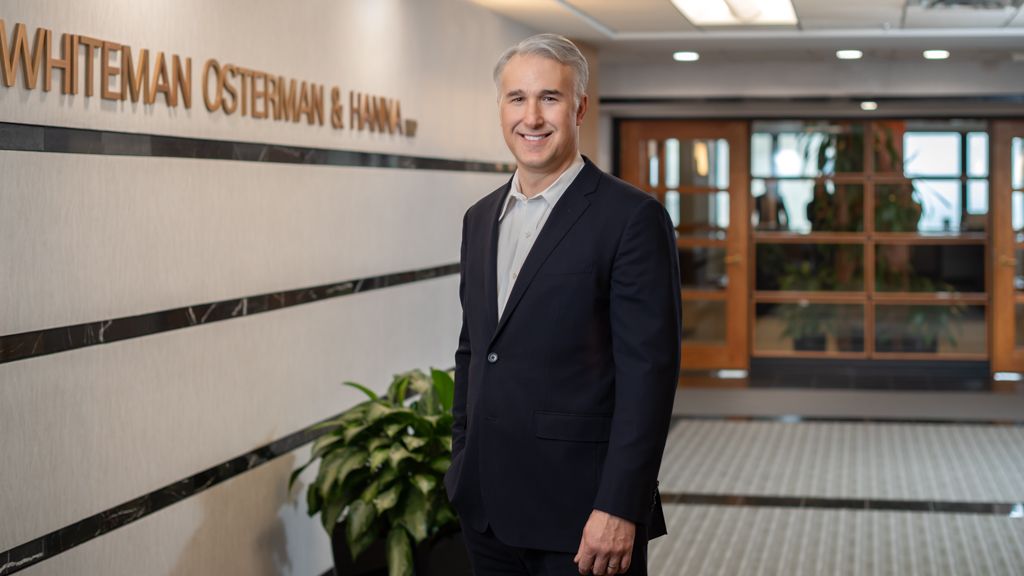 Randall S. Beach
Of Counsel
Randall Beach is Of Counsel with Whiteman Osterman & Hanna where he has practiced since April, 2002. Mr. Beach concentrates his practice in the areas of commercial real estate, real estate development, commercial transactions and alcoholic beverages/hospitality. Mr. Beach is experienced with regard to the acquisition, disposition, development and the re-development of commercial and corporate real property, commercial leasing, construction law, financing and land use matters, including the preparation and negotiation of all transactional documentation related thereto, and federal and State alcoholic beverage licensing matters.
Prior to joining Whiteman Osterman & Hanna, Mr. Beach was the Director of Legal Affairs for Plattsburgh Airbase Redevelopment Corporation (PARC), a corporation charged with redeveloping the former Plattsburgh Air Force Base in Upstate New York. As Director of Legal Affairs, Mr. Beach was engaged in all legal aspects of the redevelopment of an installation comprised of 3,500 acres and millions of square feet of existing building space, including land use, environmental, commercial real estate, and general corporate matters.
Representative Accomplishments
Represents Schenectady Metroplex Development Agency with respect to all legal aspects of the redevelopment of downtown Schenectady and environs.
Represented Plattsburgh Airbase Redevelopment Corporation with respect to all legal aspects of the mixed-use redevelopment of the former Plattsburgh Air Force Base.
Represents various Canadian and international companies with respect to establishing businesses and real property holdings in the United States.
Represents various distilleries, cideries and breweries with respect to federal and State Licensing.
Represented a community-based local development corporation with respect to the cooperative economic development of an active Army installation.
Represented an alternative energy company with respect to the siting of wind farms in northern New York.
Assists various developers in obtaining financing, local permits and SEQRA approval for large commercial, housing and retail developments.
Negotiation and drafting of complex commercial leasing, acquisition and conveyance agreements in connection with commercial office, retail, hotel and industrial properties.
Affiliations
Mr. Beach is a member of the New York State and American Bar Associations and the Capital Region Building Owners and Managers Association. He is the Executive Vice President of the Board of Directors of Lakes to Locks Passages, a Federal By-way, a member of the Planning Commission of the City of Schenectady and a former member of the Board of Directors of Junior Achievement of Northeastern New York, of the Chamber of Southern Saratoga County; and the Board of Directors of Literacy Volunteers – Mohawk/Hudson, Inc. and the Southern Saratoga YMCA.
Publications
Mr. Beach has made regional media appearances with respect to base closure issues, and is the author of many published articles including: Syndication: An Alternative Financing Mode, Saratoga Business Journal, July 2011; Syndication: An alternative financing tool for small to mid-sized real estate development projects, New York Real Estate Journal, June 2011; Representations and Warranties in the Commercial Real Estate Contract from the Purchaser's Perspective, Saratoga Business Journal, March 2011; Managing the Risks of Green Construction, Saratoga Business Journal, November 2010; "Social Media and the Workplace," Strictly Business, September 2009; "Avoid Electronic Data Pitfalls," co-written with Chris Meyer, Strictly Business, March 2008; "Be Proactive To Protect Against Sexual Harassment," co-written with Katy Coleman,Strictly Business, September 2008; "A Smart Future for the North Country," Strictly Business, March 2006; "Coming to a Community Near You, BRAC 2005 and the Transformation of the American Military," PROB. & PROP., July-August 2005, at 11; "Local Military Bases Are Among The Lucky," Saratoga Business Journal, June 2005; "Quick Response to BRAC List is Critical to Base Viability," The Buffalo News, May 2005; "Let's Be Smart About Growth," Saratoga Business Journal, September 2004; ""Swords to Plow Shares, The No-Cost Economic Development Conveyance of Cold War Installations," PROB. & PROP., July-August 2001, at 58; "Recycling the Cold War, The Conversion of Military Aviation Assets," AIR & SPACE LAW, Vols. 14, 15, Spring/Summer 2000; "Preventing Jurisdictional Chaos: Interbank Disputes and the Expedited Funds Availability Act under Bank One Chicago, N.A.V. Midwest Bank & Trust Co.," 16 ANN.REV.BANKING L., 577 (1997).
Background/Education
Mr. Beach was awarded a Juris Doctor from Boston University School of Law. He holds a Bachelor of Arts degree, cum laude, in Political Science from Union College.