Attorneys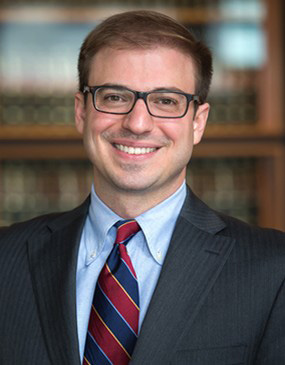 Attorney Biography
Claiborne Walthall
Associate
Attorney Biography
Claiborne Walthall
Associate
Claiborne Walthall joined Whiteman Osterman & Hanna LLP as an associate attorney in September 2014. Prior to joining the Firm, Mr. Walthall served for two years as a Senior Law Clerk to Judge Susan Phillips Read of the New York Court of Appeals. He previously served as an intern in the Office of the New York State Attorney General's Environmental Protection Bureau and at the Natural Resources Defense Council.
Affiliations
Mr. Walthall is admitted to practice in New York and is a member of New York State Bar Association.
Professional/Community
Mr. Walthall serves as an elder at Delmar Presbyterian Church.
Background/Education
Mr. Walthall received a Juris Doctor from New York University School of Law, where he served on the NYU Environmental Law Journal as a Staff Editor and competed on the Mock Trial Team. Prior to law school, Mr. Walthall received a Master of Regional Planning from Cornell University and a Bachelor of Arts, magna cum laude, with Honors in Urban Studies from Brown University.