Attorneys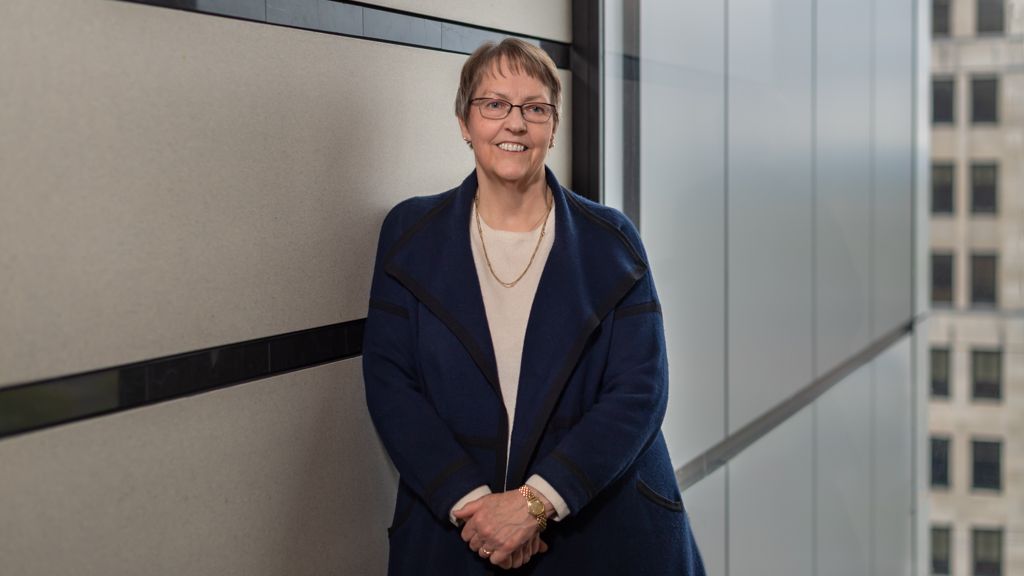 Attorney Biography
Leslie K.L. Thiele
Senior Counsel
Attorney Biography
Leslie K.L. Thiele
Senior Counsel
Leslie Thiele, Senior Counsel, joined Whiteman Osterman & Hanna in 1992 as one of the founders of the International Trade and Business Practice Group. She leads the Firm's Immigration Practice Group.
Her practice is concentrated in the areas of international business trans­actions, inter­national trade, and business-related immigration matters. She also spent four years as an executive with an interna­tional trade and development consulting company in Philadelphia, advising domestic and foreign businesses on international investment and personnel transfer issues. She is fluent in German.
Representative Accomplishments
Numerous successful immigration cases for international investors as well as for outstanding researchers, aliens of extraordinary ability, and other professionals. Expanded the legal grounds for a "national interest waiver" of the labor certification requirement in an immigration case for a physician.
Drafting and negotiation of agency and distribution agreements for U.S. and foreign companies seeking sales and distribution channels overseas.
Negotiation of international joint ventures and licenses for the commercialization of U.S. technologies or manufacture of licensed products.
Establishment of overseas business operations for small and medium-sized U.S. companies in Europe, Asia and Latin America.
Affiliations
Ms. Thiele is a member of the Pennsylvania and New York bars, as well as the federal courts in both states. Additional memberships include:
American Immigration Lawyers Association
International Bar Association
Union Internationale des Avocats: Secretary, Contract Law Commission
U.S. Expert for Agency & Distribution Issues, International Distribution Institute, Turin, Italy
German-American Law Association
American Bar Association, International Law Section, Export Controls & Economic Sanctions Committee
New York State Bar Association
Professional/Community
International Center of the Capital Region: Board of Directors
Silver Bay YMCA of the Adirondacks: Board of Trustees
Tech Valley Global Business Network: Member of the Steering Committee
U.S. Committee for Refugees & Immigrants, Inc.: Legal Volunteer
Publications
Co-Author: "Residence in the United States Through Investment: Reality or Chimera," 3 Albany Government Law Review 103 (2010)
"The 'Accidental Franchisee' Under U.S. Law", 3 JURISTE 35(July 2009) (Union Internationale des Avocats)
"Investment and Trade: E Visas", Business Immigration Law: Strategies for Employing Foreign Nationals (Malpert & Petersen, eds., Law Journal Press 2000-2010)
Background/Education
Duke Law School (J.D. 1980, LL.M. 1980)
Fulbright Scholar, Institute for Interna¬tional Law, Kiel, West Germany (1977-1979)
University of Redlands, California (B.A., magna cum laude, 1974)