About Us
Whiteman Osterman & Hanna maintains a diverse legal practice that brings the sophistication and experience of a large, full-service law firm to its clients while maintaining an individualized, client-centered approach and emphasizing the efficiency that only a local law firm can provide.
Learn More ›
Attorneys
The attorneys of Whiteman Osterman & Hanna bring an unparalleled depth of knowledge and range of concentrations, providing innovative and comprehensive solutions to today's most complex legal issues.
Learn More ›
Our clients include financial institutions, FORTUNE 500 companies, major statewide, national and local developers, public entities, not-for-profits and individuals.
News & Events
August 16, 2017
Whiteman Osterman & Hanna Joins CIS SecureSuite
Whiteman Osterman & Hanna is pleased to announce it has become a CIS SecureSuite Member of the Center for Internet Security. CIS SecureSuite Membership provides integrated cybersecurity [...]
Read More ›
Careers
As the largest law firm in the Albany area, Whiteman Osterman & Hanna prides itself on recruiting and retaining outstanding attorneys and other professionals who will help the Firm fulfill its vision for the future.
Learn More ›
We now have one of the largest practices representing private and public sector employers in New York State.
Contact Us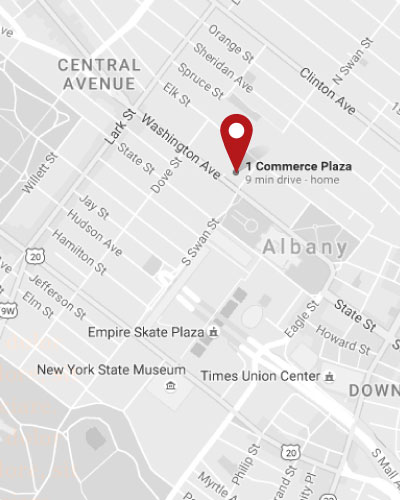 Connect With Us On LinkedIn