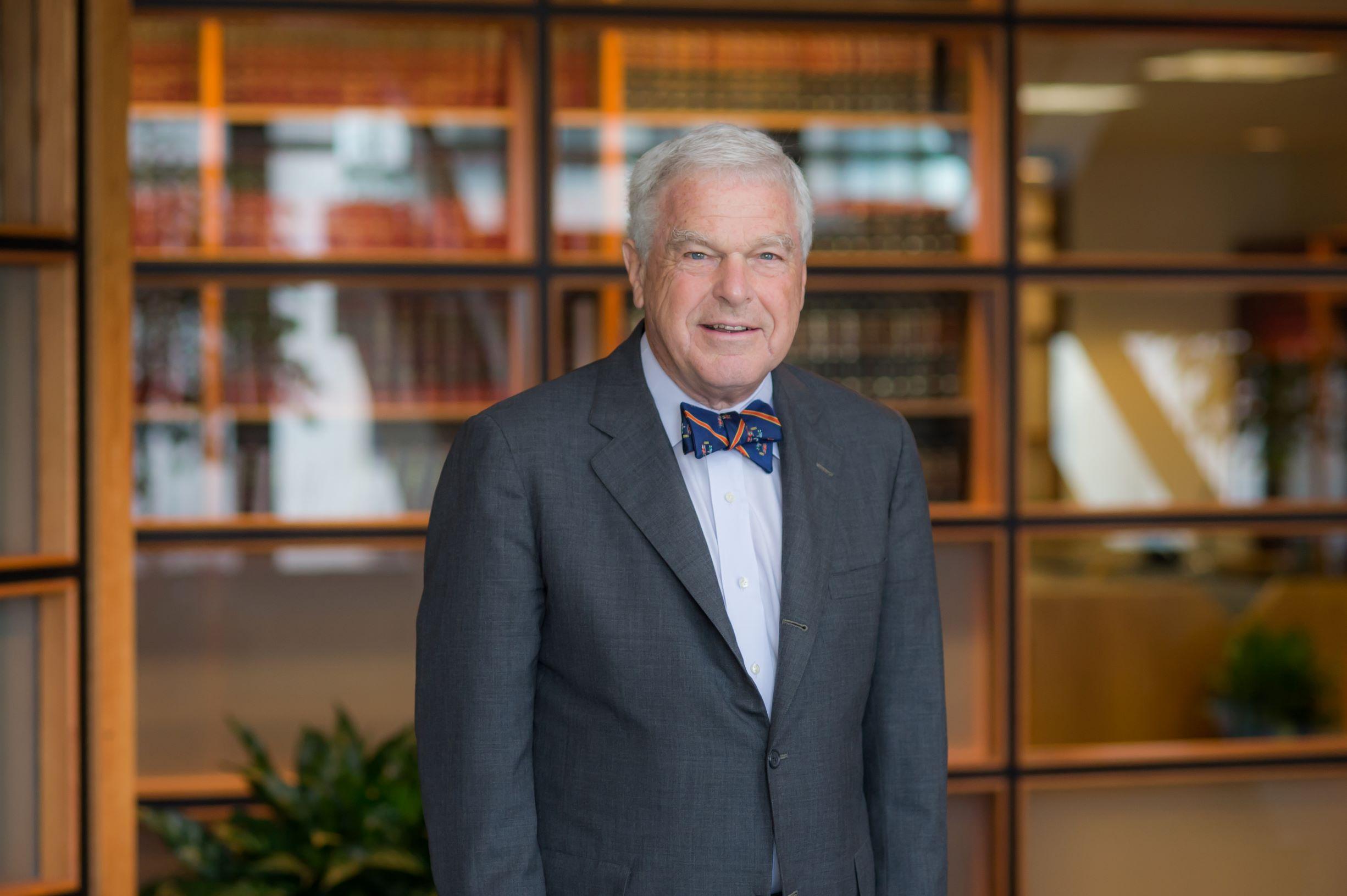 Whiteman Osterman & Hanna LLP sadly announces the passing of founding partner John Hanna Jr. Mr. Hanna passed away on Christmas Day at the age of 85 after a long illness.
John co-founded Whiteman Osterman & Hanna in 1975 with Michael Whiteman, Melvin Osterman, and Joel Hodes. The Firm has grown to be the largest Albany law firm with 78 attorneys. Mr. Hanna focused his practice on environmental and commercial law.
"John inspired us all, the more seasoned lawyers as well as the younger attorneys, to strive for and maintain the highest standards we could achieve in the quality of our legal work and in our ethics and professionalism," said Michael Whiteman. "He successfully tutored countless lawyers in the law and lore of environmental conservation."
After graduating from Harvard Law School, John joined the U.S. Attorney's Office in the Southern District of New York, serving as an Assistant U.S. Attorney under Robert Morgenthau. He then moved to Boston, where he joined Ropes & Gray as an associate practicing labor law. The Rockefeller administration then brought him to Albany to be counsel to the Governor's Office of Employee Relations. He was then appointed counsel to the Department of Environmental Conservation and was later named Deputy Commissioner. John was very active with the New York State Bar Association, where he held numerous positions in the International and Environmental Sections. He also taught international environmental law in the LLM program at the John Marshall Law School in Chicago. He was a former Chair of the New York State Archives Partnership Trust, and a former Trustee of the Olana Partnership.
John's obituary can be found by clicking here.