Attorneys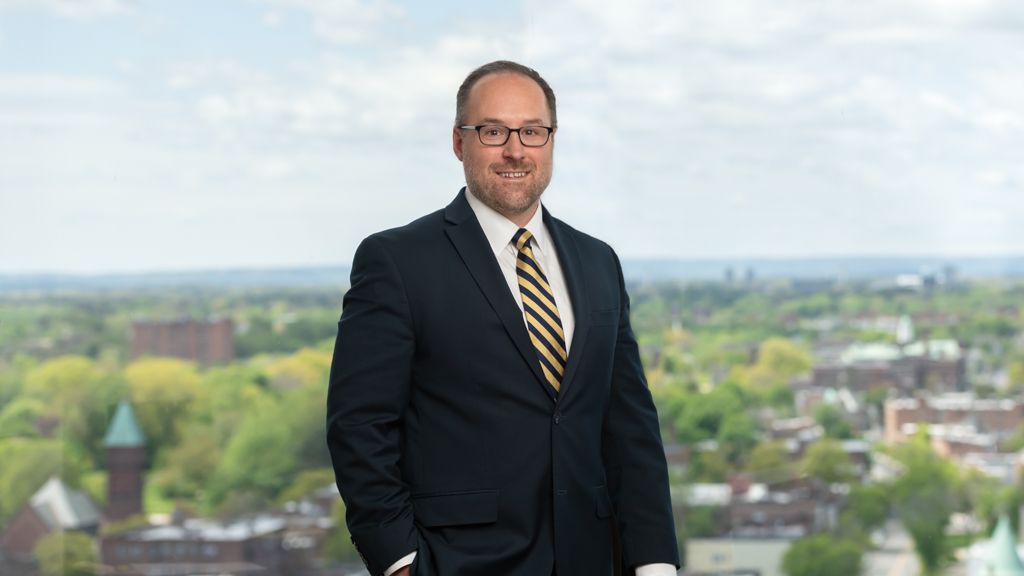 Attorney Biography
Daniel Hubbell
Associate
Attorney Biography
Daniel Hubbell
Associate
Mr. Hubbell, a long-time resident of the Mid-Hudson Valley, graduated magna cum laude from Albany Law School, where he was a member of the Albany Law Review, as well as a Dean Sponsler Honors Teaching Fellow for Federal Civil Procedure. While in law school, Mr. Hubbell was a legal intern in the Criminal Prosecutions and Public Integrity Bureaus of the New York State Office of the Attorney General, as well as a summer associate with Whiteman Osterman & Hanna LLP. Prior to and while attending law school, Mr. Hubbell worked as a commercial real estate appraiser, performing complex appraisal assignments on a number of property types.
Mr. Hubbell holds a Masters of Science in Non-Profit/NGO Leadership from the University of Pennsylvania. During his time at Penn, Mr. Hubbell interned as a grants officer with the Wachovia Regional Foundation and served as a consultant to the United Nations Office of Human Resources Management. Prior to graduate school, Mr. Hubbell worked in the non-profit sector, founding and leading a local education non-profit in south-central Pennsylvania. Mr. Hubbell received his Bachelors of Arts from the University of Valley Forge, graduating magna cum laude.
Professional/Community
Mr. Hubbell serves on the Board of Directors and as Vice President of Hudson River Housing, which provides emergency and long-term housing to the homeless of Dutchess County. Additionally, Mr. Hubbell is a New York State Certified General Real Estate Appraiser and a past board member of the Mid-Hudson Chapter of the Appraisal Institute.
Publications
Judge Rakoff v. the Securities and Exchange Commission: Are "Neither Admit Nor Deny" Settlement Agreements in Securities Case in the Public Interest?, 15 Tenn. J. Bus. L. 373 (2014).