Jul. 22, 2019
Legislative Amendments Impacting New York Employers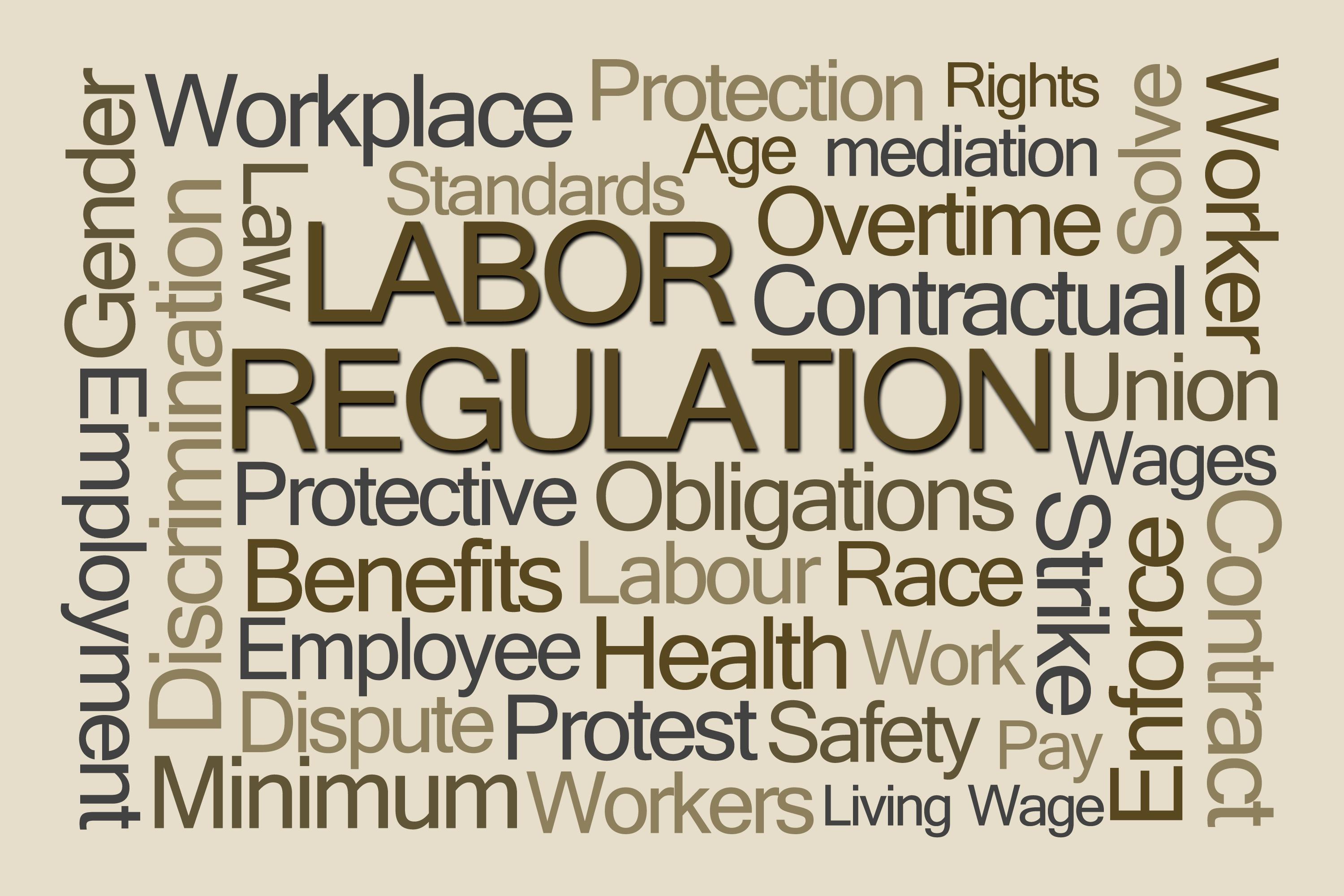 In June 2019, the New York State Legislature adopted four major pieces of legislation that will have sweeping impacts on public and private employers in New York State. Three of these bills have already been signed into law – (1) a law requiring employers to provide equal pay to employees in all protected classes, (2) a law prohibiting employers from requesting information and making decisions based on applicant and employee wage and salary histories, and (3) a law expanding the definition of "race" to include "traits historically associated with race, including but not limited to, hair texture and protective hairstyles," such as "braids, locks, and twists."
The fourth bill, which has been adopted by the Assembly and Senate, and is awaiting the Governor's signature, will significantly expand an employer's potential liability for discrimination and harassment claims. We anticipate that the Governor will sign this legislation into law shortly.
Many of these laws will become effective over the coming months. Accordingly, employers should become familiar with these new updates as soon as possible, to avoid any potential liability. A summary of the impacts of these laws on employers follows below.
I. Discrimination and Harassment
Effective one-hundred eighty (180) days after the law is signed, the definition of "employer" under the New York State Human Rights Law ("NYSHRL") will be expanded to include all employers in New York State, regardless of size, including the State and its political subdivisions. The definition of "private employer" will also be amended to include any person, company, corporation, or labor organization except the State or any subdivision or agency thereof.
Effective sixty (60) days after the law is signed, the following changes will take effect:
Reduced Burden of Proof for Complainants: The existing "severe and pervasive" standard for establishing a harassment claim will be eliminated. As a result, employers will be prohibited from engaging in harassment based on an individual's (1) membership in a protected class (including age, race, creed, color, national origin, sexual orientation, gender identity or expression, military status, sex, disability, predisposing genetic characteristics, familial status, marital status, domestic violence victim status), or (2) participation in protected activity, "regardless of whether such harassment would be considered severe or pervasive" under federal and state case law. Under the new law, unlawful harassment includes any activity that "subjects an individual to inferior terms, conditions or privileges of employment because of the individual's membership in one or more of these protected categories." Also, employees will no longer be required to provide evidence of a comparator to prove a harassment claim.
Fewer Affirmative Defenses: Employers will no longer be able to avoid liability for harassment claims by proving that the complainant failed to use the employer's internal complaint procedures. However, employers can still avoid liability if they prove that an employee's harassment complaint "does not rise above what a reasonable victim of discrimination with the same protected characteristic would consider petty slights or trivial inconveniences."
Increased Damages: Courts and DHR will be required to award attorneys' fees to all prevailing claimants or plaintiffs for all types of employment discrimination claims and may award punitive damages in employment discrimination cases against private employers. Attorneys' fees will only be available to a prevailing respondent or defendant if the claims are found to be frivolous. The law also extends punitive damages without a limitation on amounts for cases filed with DHR.
No Mandatory Arbitration Agreements: Employers will no longer be able to include mandatory arbitration clauses in employment contracts that could prohibit an employee from suing based on all types of discrimination.
Restrictions on Non-disclosure Agreements: Employers will be required to comply with the following new requirements regarding non-disclosure agreements:

Non-disclosure agreements will be prohibited in any settlement of all types of discrimination claims, unless: (1) the agreement is the complainant's preference; (2) the complainant is given 21 days to consider the agreement; (3) after 21 days, the complainant memorializes the agreement in writing; (4) the agreement is signed by all parties; and (5) the complainant is given seven days to revoke the agreement after it is executed.
Any term or condition in a non-disclosure agreement will be void if it prohibits the complainant from initiating or participating in an agency investigation or disclosing facts necessary to receive public benefits.
Clauses in employment agreements that prevent the disclosure of facts related to discrimination claims will also be void and unenforceable, unless the clause contains a disclaimer notifying employees that they are not prohibited from speaking to law enforcement, the EEOC, DHR, any local commission on human rights, or their attorneys about the alleged discrimination.
All terms and conditions in a non-disclosure agreement must be provided in writing to all parties, in plain English and, if applicable, the primary language of the complainant.

Increased Protections for Non-employees: Non-employees in the workplace (including independent contractors, subcontractors, vendors, consultants and other persons providing contractual services) and domestic workers will now be permitted to file complaints with the Division of Human Rights ("DHR") not only for alleged sexual harassment, but also for alleged discrimination or harassment based on any protected classification.
Additionally, effective one year after the legislation becomes law, employees will have three years instead of one year to file sexual harassment complaints with DHR. The new bill does not alter the one-year statute of limitations filing period for other alleged unlawful discriminatory practices.
Lastly, effective immediately upon the legislation becoming law, every employer must provide employees, in writing and in the employee's primary language, a notice containing the employer's sexual harassment prevention policy and information presented at the employer's sexual harassment prevention training program. Employers must provide this information at the time of hiring and at every annual sexual harassment prevention training thereafter.
II. Expanded Definition of "Race"
On July 12, 2019, the term "race" in the NYSHRL was expanded to include "traits historically associated with race, including but not limited to, hair texture and protective hairstyles." Under the revised definition, the term "protective hairstyle" includes, but is not limited to, hairstyles such as "braids, locks, and twists."
III. Equal Pay
Effective October 8, 2019, New York's equal pay law will be significantly expanded, (1) to cover not only sex, but other protected classes (inducing age, race, creed, color, national origin, sexual orientation, gender identity or expression, military status, sex, disability, predisposing genetic characteristics, familial status, marital status, or domestic violence victim status), and (2) to allow employees to be compared even if they do not hold the same job, but instead perform "substantially similar work." More specifically, public and private employers will generally be prohibited from paying employees in any protected classes less than other employees who (1) are not within those protected classes, and (2) perform equal work on a job that requires equal skill, effort and responsibility, or "substantially similar work," when viewed as a composite of skill, effort, and responsibility, under similar working conditions.
Under the law, an employer can only make differential payments to employees based on: (1) a seniority system, (2) a merit system, (3) a system measuring earnings by quantity or quality of production, or (4) a bona fide factor other than an individual's membership in a protected class that is job-related and consistent with business necessity, such as education, training, or experience. However, an employer can still be held liable for applying such a differential if an employee demonstrates (1) that an employer's practice causes a disparate impact on the basis of a protected class, (2) that an alternative employment practice exists that would serve the same business purpose and not produce the differential, and (3) that the employer has refused to adopt the alternative practice.
Employers may be subject to civil penalties from the New York State Department of Labor for violating this newly amended law.
IV. Salary/Wage History Inquiries
Effective January 6, 2020, private and public employers will no longer be permitted to rely on or inquire about the wage or salary history of an applicant in (1) determining whether to offer employment to such individual, or (2) determining the wages or salary for the individual.
More specifically, employers will be prohibited from requesting or requiring the wage or salary history of an applicant or current employee, orally or in writing:
from the applicant or current employee, (1) as a condition to be interviewed, (2) as a condition of continuing to be considered for an offer of employment, or (3) as a condition of employment or promotion, or
from a current or former employer or agent of the applicant or employee, unless and until (1) an offer of employment with compensation is made, and (2) the applicant or current employee responds to the offer by providing prior wage or salary information to support a wage or salary higher than that offered by the employer; and
However, the new law does not prevent an employee from voluntarily disclosing wage or salary history, so long as the employer did not coerce or prompt the employee to do so.
Additionally, employers cannot refuse to interview, hire, promote, otherwise employ, or otherwise retaliate against an applicant or current employee (1) based upon prior wage or salary history, (2) because the applicant or current employee did not provide wage or salary history; or (3) because the applicant or employee filed a complaint with the department alleging a violation of this new law.
Applicants and current or former employee who are aggrieved by a violation of this new law may bring a civil action in court for compensation for any damages sustained as a result of the violation, injunctive relief, and reasonable attorneys' fees.
It should be noted that individual circumstances could result in different advice, and you should consult a qualified attorney to discuss any impacts these new laws might have on your business. Please feel free to reach out to any member of the Labor and Employment Law Practice Group if you have any questions regarding these upcoming changes.