Attorneys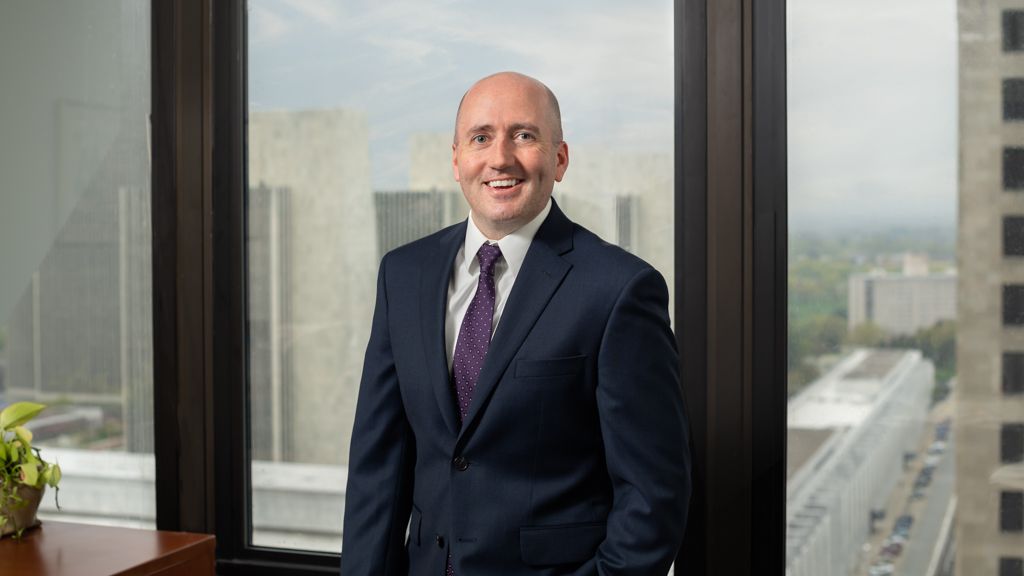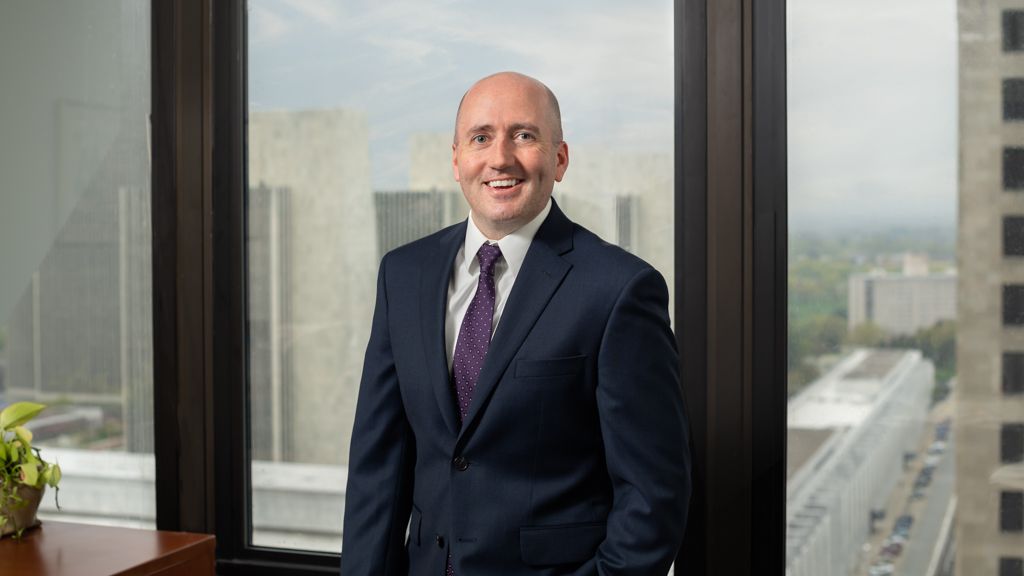 Will Nolan is a partner in the Firm's Litigation and Appeals Practice Group, a member of the Firm's Executive Committee, and the Chair of the Firm's Associate Recruitment and Development Committee.
Mr. Nolan has extensive courtroom experience, having tried numerous cases in state and federal courts. He routinely handles toxic tort, property damage, and construction-related lawsuits, cases involving civil rights and constitutional issues, as well as business disputes, including dissolution proceedings, shareholder derivative actions, and breach of contract litigation arising from sales, licensing, distribution, franchise, joint venture, and non-compete agreements.
Mr. Nolan also concentrates his practice in the area of administrative law, having represented clients before numerous government agencies, including the New York State Liquor Authority, the New York State Department of Labor, the New York State Department of Environmental Conservation, the New York State Division of Human Rights, the New York State Department of Economic Development – Division of Minority and Women's Business Development, the Equal Employment Opportunity Commission, and the Trademark Trial and Appeal Board.
Representative Accomplishments
Obtained a directed verdict dismissing the plaintiff's asbestos exposure claims against the subsidiary of a FORTUNE 500 company at the close of the plaintiff's proof; of the numerous defendants that initially appeared at trial, our client was the only defendant that declined to settle with the plaintiff.
In a six-day trial involving 10 witnesses and more than 75 exhibits, successfully defended shareholder of medical practice from $3 million lawsuit for breach of contract, breach of fiduciary duty and unfair competition brought by other shareholder.
As trial counsel, obtained dismissal of minority shareholder's claim for breach of contract alleging that majority shareholder violated buy-sell agreement; the trial court found that the minority shareholder had failed to comply with a contractual condition precedent to majority shareholder's buy-out obligation by failing to obtain a proper valuation of his shares.
Obtained a jury verdict in favor of the plaintiff in a defamation case arising from the filing of a police report, and reached a post-verdict settlement favorable to our client.
As lead trial counsel, obtained verdict in favor of plaintiff in federal civil rights case brought pursuant to 42 U.S.C. § 1983, entitling plaintiff to his attorneys' fees.
Successfully defended $1 million claim brought against commercial developer based on alleged breach of real estate sales agreement; the court granted summary judgment to our client and awarded our client its attorney fees.
Successfully defended petroleum supplier in a "strict liability" oil spill case; the plaintiff had sued for approximately $1 million in damages arising from a 1500 gallon spill into the Long Island Sound; the court granted summary judgment to our client based upon expert testimony showing that client's actions could not have caused the oil spill.
Obtained order of summary judgment dismissing distributor's $10 million claim against German manufacturer alleging that manufacturer had breached exclusive distribution agreement and interfered with distributor's business prospects by working with other potential distributors of manufacturer's patented products; after summary judgment was granted, the plaintiff-distributor then agreed to the relief requested in our client's counterclaims based on alleged trademark violations.
Successfully defended student loan creditors in numerous adversary proceedings in bankruptcy court involving alleged automatic stay and discharge injunction violations, as well as "undue hardship" claims brought by bankruptcy debtors seeking a discharge of their student loan obligations pursuant to 11 USC § 523(a)(8).
Negotiated a global, seven-party settlement favorable to our client, initially named as one of only two defendants in an oil spill case involving multiple alleged discharges by various parties over several decades.
Obtained multiple pre-trial settlements on behalf of sexual harassment and employment discrimination plaintiffs in both federal and state court actions.
Affiliations
Mr. Nolan is a member the New York State Bar Association's Commercial Litigation section and its Trial Lawyers section. Mr. Nolan is admitted to practice in New York State courts, as well as the Federal District Courts for the Northern, Southern and Western and Eastern Districts of New York, and the United States Court of Appeals, Second Circuit.
Recognition
Super Lawyers, 2013, 2014, 2015, 2016, 2017, 2018, 2019
Background/Education
Mr. Nolan received his law degree in 2001 from Fordham Law School, where he served as a Staff Editor for the Fordham Urban Law Journal. Prior to attending law school, he graduated cum laude from the State University of New York at Geneseo.
Presentations and Speaking Engagements
CLE, "A Primer on Depositions," Legal Aid Society of Northeastern New York, April 11, 2019.
CLE, "After Rodriguez: Summary Judgment and the Future of Comparative Negligence," Lawsuit Reform Alliance of New York, October 23, 2018.
CLE, "Yes! Writing Counts! Practitioners Panel," Albany County Bar Association, September 28, 2017.
CLE, "Federal Court Practice 201," Northern District Federal Court Bar Association, Inc., March 8, 2012.