Attorneys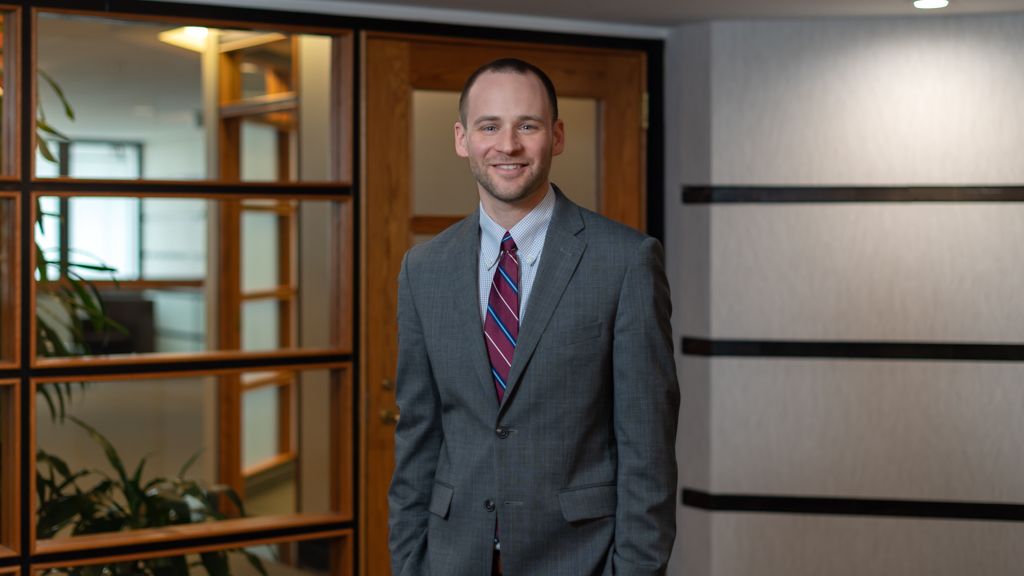 Attorney Biography
Jon E. Crain Jr.
Associate
Attorney Biography
Jon E. Crain Jr.
Associate
Jon E. Crain is a litigator in the Firm's Litigation, Arbitration and Mediation Practice Group. Mr. Crain has successfully litigated and arbitrated a broad range of complex commercial disputes, including corporate shareholder disputes, breaches of contract between businesses, disputes regarding trade secrets and proprietary business information, and complex personal injury and products liability actions. Mr. Crain also has successfully litigated article 78 proceedings on behalf of both corporate and individual clients, as well as several appeals before the New York Appellate Divisions and Court of Appeals.
Mr. Crain joined Whiteman Osterman & Hanna LLP in September 2013. Prior to joining the firm, Mr. Crain served as an Appellate Court Attorney for the New York State Supreme Court Appellate Division, Third Department.
Representative Accomplishments
Obtained a favorable settlement, in arbitration before the American Arbitration Association, of a multi-million dollar dispute concerning the stock redemption and deferred compensation owed to two retiring shareholders of an oral surgery practice.
Obtained a judgment at trial in excess of $500,000.00, in a dispute between a manufacturer and distributor regarding payment for custom products manufactured by our client.
Obtained dismissal of a lawsuit brought against a public entity, in a dispute over the supply and drainage of water to a commercial property.
Obtained a reversal from the Appellate Division, Third Department, of an administrative determination by the State of New York, which deemed music teachers referred through a large online service to be employees of that online service for purposes of unemployment compensation payments. On appeal, the Appellate Division found that the teachers were independent contractors and that the State did not have the authority to assess hundreds of thousands of dollars in retroactive unemployment insurance payments against our client.
Obtained a favorable settlement of a construction dispute between a contractor and property owner.
Obtained a preliminary injunction and appointment of a temporary receiver in a complicated dispute over ownership of several parcels of commercial real property.
Part of a litigation team that obtained dismissal of a federal lawsuit and a favorable settlement for a large native American nation in a dispute with a major energy provider regarding the operation of natural gas pipelines on the clients' sovereign territories.
Part of a team that litigated Article 78 proceedings and related appeals on behalf of New York Counties seeking recovery of Medicaid reimbursements from the State of New York, recovering in excess of $25 million for those counties.
Mr. Crain has also performed pro bono work with Prisoners' Legal Services of Northeast New York, arguing appeals of disciplinary determinations before the Appellate Division, Third Department.
Affiliations
Mr. Crain is admitted to practice in New York and New Jersey, and is a member of the Albany County Bar Association, where he chairs the CLE Committee, and the New York State Bar Association.
Publications
Scope of Liability under the Alien Tort Statute: The Relevance of Choice of Law Doctrine in the Aftermath of Kiobel v. Royal Dutch Petroleum, 32 PACE L. REV. 543 (2012).
Background/Education
Mr. Crain received his Juris Doctor, magna cum laude, from Pace University School of Law in 2012. While in law school Mr. Crain was elected and served as the Editor-in-Chief of the Pace Law Review. Prior to law school, Mr. Crain studied international relations and global trade as an undergraduate at Virginia Tech, where he graduated magna cum laude from the University's Honors program.