Jul. 17, 2018
USCIS Issues New "Notice to Appear" Policy, With Significant Impacts on Applicants for Immigration Benefits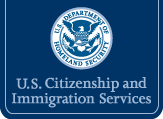 On July 5, 2018, U.S. Citizenship & Immigration Services (USCIS) published new guidance regarding its procedures and policies for issuing Notices to Appear (NTA). An NTA is a charging document that is issued to foreign nationals, placing them in removal proceedings and directing them to appear before an immigration judge. The Department of Homeland Security has long relied upon its enforcement arm, Immigration and Customs Enforcement (ICE) to handle the issuance of NTAs in most cases. However, this new guidance mandates USCIS in many cases – with very limited exceptions – to issue an NTA upon denial of an immigration benefit request where the applicant, beneficiary, or requestor is otherwise removable. This policy shift aligns with the government's increased focus on immigration enforcement, and represents a dramatic shift from more than a decade of consistent practice of USCIS extricating itself from immigration enforcement efforts.
Under this revised policy, USCIS will be generally required, and will continue, to issue NTAs for cases involving fraud or misrepresentation, or where an applicant is convicted or charged with a criminal offense. However, in perhaps the most significant change/expansion covered by this new policy, the new guidance instructs that USCIS issue an NTA to every person who is "not lawfully present" in the United States at the time an application, petition, or request for an immigration benefit is denied. This new policy essentially eliminates most prosecutorial discretion or opportunities previously provided to individuals to get their affairs in order and depart the United States following the denial of an immigration benefit request and the loss of status. Instead, these individuals will be issued NTAs and forced into immigration court for deportation/removal proceedings.
For example, an individual who had previously been maintaining H-1B or other valid nonimmigrant status will be issued an NTA and placed in removal proceedings if his or her application to extend status is denied, and due to USCIS processing backlogs, his/her underlying status has expired by the time USCIS adjudicates the extension application. Similarly, an individual maintaining underlying H-1B or L-1 status who is pursuing permanent residency may be issued an NTA and placed in removal proceedings if the individual's underlying L-1 status expires while the green card process is pending and USCIS unexpectedly denies the adjustment of status application. This will have particularly significant impacts on nationals of countries that are subject to long backlogs for green cards or immigrant visas in the employment-based categories. The issuance of an NTA forces individuals into the court system, denying them of the ability to depart the U.S. even if they wanted to.
The new policy will also impact foreign students and exchange visitors. USCIS recently changed its requirements and policies on the loss of status and accrual of unlawful presence for F-1/M-1 students and J-1 exchange visitors, who already face confusing regulations, that will render many of them out of status, even though they were following longstanding policy. (See Whiteman Osterman & Hanna's earlier immigration alert on USCIS's new policy on the calculation of unlawful presence for students and exchange visitors here: http://www.woh.com/news/USCIS-Revises-Guidance-on-Calculation-of-Unlawful-Presence-for-Students-and-Exchange-Visitors-151-news.htm.) In combination with USCIS's new policy in the issuance of NTAs, students may more easily find themselves subject to deportation or removal proceedings if, for example, a reinstatement request or application to change to another nonimmigrant status is denied.
For additional information about how these new policies may impact you, your students, or your employees, contact Whiteman Osterman & Hanna's immigration attorneys.
***The above information has been provided for educational purposes only and should not be construed as legal advice***