Aug. 08, 2017
Whiteman Osterman & Hanna Welcomes New Chief Financial Officer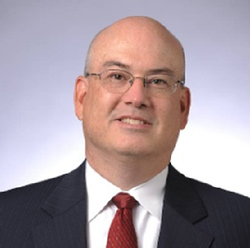 Whiteman Osterman & Hanna LLP, the Capital Region's largest law firm, proudly welcomes Jeffrey C. Hamilton as the Firm's Chief Financial Officer.
Prior to joining Whiteman Osterman & Hanna, Mr. Hamilton was with PricewaterhouseCoopers for 30 years including 18 years as a Tax Partner. Mr. Hamilton will oversee all aspects of Whiteman Osterman & Hanna LLP's finance and accounting functions.
Mr. Hamilton has a Master's Degree in Taxation from the State University of New York Albany and a Bachelor of Science in Business Administration from the College of Saint Rose. Additionally, Mr. Hamilton is a Certified Public Accountant in New York State.