Careers
Non-Legal Job Openings
Thank you for your interest in this position!
To apply, please save your cover letter and resume together in ONE document as an MS Word (.doc or .docx) or Adobe Acrobat (.pdf) file, then complete the application and upload your document using the form below.
Applying for: Systems Administrator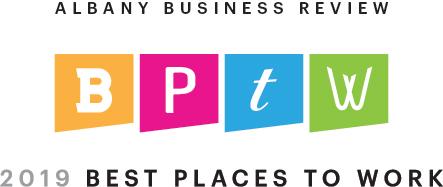 We are seeking a Systems Administrator to assist in managing the firm's technology infrastructure, including providing user support and performing computer hardware and software repair. A college degree in Information Technology, three to five years of industry experience (or the equivalent experience) and a strong proficiency in network and PC/Server operating systems required. Preference given to candidates with experience in VMware, Citrix, SCCM and SQL. Microsoft Exchange or Office 365 experience required. Certifications in Citrix Administration and Windows Server preferred. Personal attributes include extraordinary interpersonal skills, confidence in assuming diversified tasks, project orientation, and working in a collaborative environment. Candidate must be available, via telephone/email and in person, outside of normal business hours to troubleshoot computer issues, and during evening and weekend hours for system maintenance and upgrades.
Key responsibilities:
Configure, install, and support servers, SAN storage equipment and other data center equipment.
Configure, install, and support network devices, switches, firewalls, email security devices, and wireless access points. Ensure network connectivity of all workstations.
Create and maintain documentation on network equipment, network designs and network software configurations.
Configure, install, and support desktop computers, laptop computers, smartphone devices, printers, monitors, portable data storage devices, and other general peripherals.
Configure IT devices for secure operation, including installation of security software, software updates and other configurations as required.
Performs security audits and manage security solutions.
Provide trouble shooting support, including handling end user issues and problems related to network transport, operating systems and legal specific software programs.
Configure and manage backups and disasters recovery plans.
Monitors and tests network performance and provide network performance statistics and reports.
Assists with computer training for all firm users.
Conducts research on network products, services, protocols and standards in support of network procurement and development efforts.
Physical requirements include the ability to: lift and transport up to 35 pounds, sitting for extended periods of time, inspecting and installing cables in floors and ceilings and the manual dexterity of hands and fingers to operate a computer key board, mouse, power tools and other computer components.
The Firm offers an excellent benefit package, including generous paid time off program, 401(k)/profit sharing and paid parking. For immediate consideration, apply now.
Whiteman Osterman & Hanna LLP is an Equal Employment Opportunity Employer – M/F/D/V