Attorneys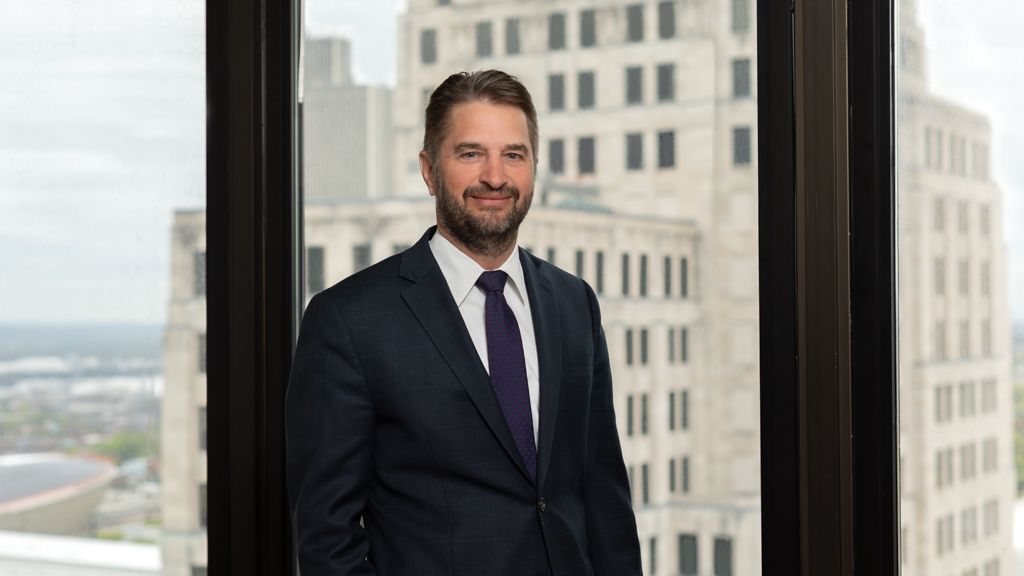 Attorney Biography
John J. Henry
Partner
Attorney Biography
John J. Henry
Partner
John Henry is a partner in Whiteman Osterman & Hanna's Litigation, Arbitration and Mediation Practice Group, and a co-managing partner of the Firm. Mr. Henry practices in the areas of commercial, administrative, environmental and employment litigation. Mr. Henry was an associate at Whiteman Osterman & Hanna since 1994, before becoming a partner in 2003. Prior to joining the Firm, Mr. Henry was an Appellate Court Attorney with the New York State Supreme Court, Appellate Division, Third Department.
Representative Accomplishments
Successfully handled litigation involving a group of hospitals claiming entitlement to distribution of over $100 million in funds held by the Department of Health. The litigation involved four reported decisions from three of the Appellate Divisions in New York.
Represented a client in the successful defense of litigation involving claims by an energy performance contractor for approximately $1.9 million in payments, including acting as lead counsel for the successful federal court jury trial.
Successfully defended litigation brought to challenge land use approvals granted for an approximately 280 megawatt wind energy facility in northern New York.
Represented client in successful defense of employment discrimination claims, including successful defense of employee's appeal in the United States Court of Appeals for the Second Circuit.
Represented property developer in successful challenge to a municipality's zoning ordinance on grounds of State law preemption under New York State Constitution.
Represented municipality in the successful defense of challenges to municipal home rule authority over hydrofracking, including representation before the New York Court of Appeals resulting in a landmark decision relating to municipal home rule powers.
Represented a group of New York contractors in litigation against the State resulting in approximately $6.2 million settlement.
Represented owner of hazardous waste disposal facility in successful challenge to imposition of liability by New York State Department of Environmental Conservation.
Successfully defended business owner in defense of business dissolution claims resulting in dismissal of claims after trial.
Represented translation services company in successful challenge to a finding by the New York State Department of Labor that client's workers were employees, not independent contractors.
Represented developer of 396-unit housing development in successful defense of challenges to construction approvals, including successful defense of numerous attempts to enjoin construction.
Represented New York Power Authority in successful defense of efforts to halt construction of docking facility for New York's historic Maid of the Mist tour boats.
Represented contractor in successful defense of personal injury claims asserted under New York's Labor Law.
Represented housing developer in civil rights litigation against municipalities, resulting in $2.9 million settlement.
Represented shareholder in successful pursuit of corporate dissolution claims.
Affiliations
Mr. Henry is a member of the Saratoga County Bar Association and is admitted to practice in the State of New York, as well as in the United States District Courts for all districts in New York. Mr. Henry is a member of the honorary board of the Albany Boys and Girls Club and was formally Vice President of its board of directors.
Background/Education
Mr. Henry graduated, magna cum laude, from Western New England College School of Law, where he was an editor of the Western New England Law Review, and has a Bachelor of Arts degree from Siena College.