Attorneys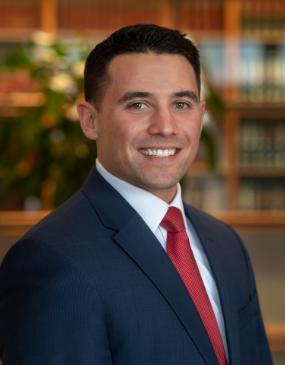 Attorney Biography
James J. Wisniewski
Associate
Attorney Biography
James J. Wisniewski
Associate
James J. Wisniewski joined Whiteman Osterman & Hanna LLP in September 2018. Prior to joining the Firm, Mr. Wisniewski was a Senior Court Attorney at the New York Court of Appeals where he analyzed complex issues of New York law and drafted reports recommending whether the Court should grant or deny civil motions for leave to appeal. Mr. Wisniewski was also responsible for drafting decisions for appeals placed on the Court's sua sponte merits track. While in law school, Mr. Wisniewski served as a Legislative Assistant to former New York State Senator Jack M. Martins, an intern in the Office of General Counsel to Governor Andrew M. Cuomo, and a judicial intern to Acting Nassau County Court Judge Anthony W. Paradiso.
Affiliations
Mr. Wisniewski is admitted to practice in New York State.
Background/Education
Mr. Wisniewski, originally from Elmont, New York, graduated summa cum laude from Albany Law School where he served as the Executive Managing Editor of the Albany Law Review. Mr. Wisniewski was the winner of Albany Law School's Karen C. McGovern Senior Prize Trials Competition, a yearlong competition featuring multiple civil and criminal trials, and was recognized individually as one of the competition's Best Oral Advocates. He also received an award for the Best Brief in the law school's Domenick L. Gabrielli Appellate Advocacy Moot Court Competition. Mr. Wisniewski graduated with a Bachelor of Arts, summa cum laude, from the State University of New York at Albany. Mr. Wisniewski is a member of the Knights of Columbus and currently resides in Wynantskill, New York.