Attorneys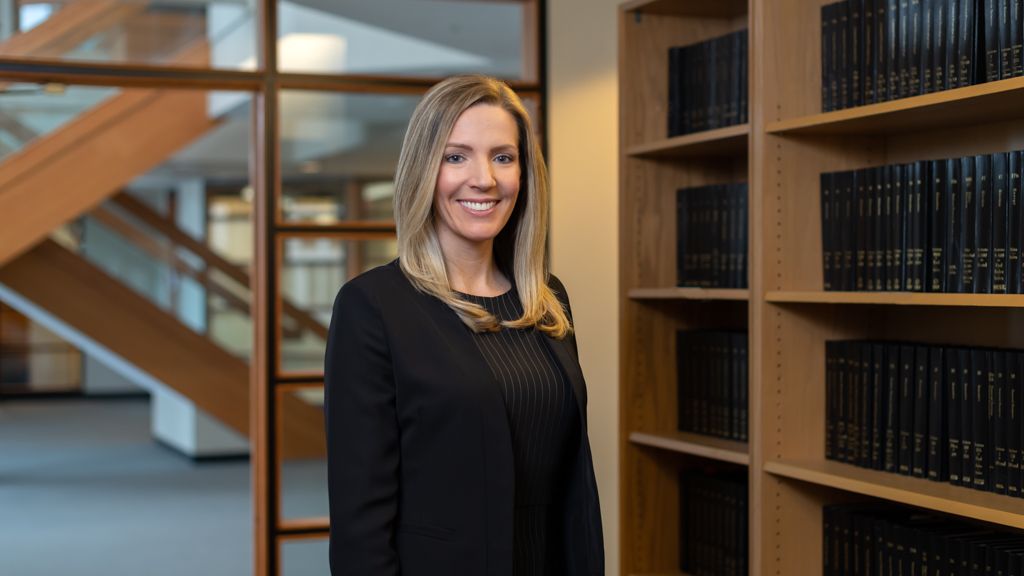 Attorney Biography
Genevieve M. Trigg
Associate
Attorney Biography
Genevieve M. Trigg
Associate
Genevieve Trigg is a member of Whiteman Osterman & Hanna's Real Estate Development, Zoning and Land Use; Municipal; and Environmental Practice Groups. Her areas of expertise include Environmental Law, Zoning, and Planning and Land Use Permitting. Prior to joining the Firm, Ms. Trigg was an associate attorney at Tooher & Barone, LLP and she previously served as a legal intern for General Electric's Environmental Health & Safety Department.
Representative Accomplishments
Assists various developers in obtaining local permits and SEQRA approval for large commercial and housing developments.
Acts as co-counsel for one of the largest truck stop and convenient store companies in the United States with respect to development projects in New York State.
Represents a private higher education institution in Syracuse, New York in evaluating impacts to property and uses owned by the institution as the City of Syracuse undergoes a city-wide rezone.
Assisted an international religious organization with due diligence prior to acquiring 100± acres of land in the mid-Hudson Valley area.
Acted as co-counsel for the New York Independent System Operator (NYISO) in connection with obtaining land use and environmental approvals for the construction of the power control center (PCC) for New York State. The PCC operates and controls the bulk electric transmission grid across the State.
Represented real estate developers, private property owners and local agencies in connection with evaluating the impacts of construction projects on historic and pre-historic resources under the SEQRA including developing mitigation measures and project alternatives to avoid or minimize impacts on such resources.
Represented the Town of Greenport Planning Board in its site plan review and evaluation of impacts under SEQRA for various projects including the development of a mental health group home, and a 2.6 MW solar farm.
Represent individuals and businesses before State and federal agencies in enforcement actions regarding alleged violations of environmental laws. Negotiated numerous consent orders with the EPA and New York State Department of Environmental Conservation to settle and resolve violations.
Affiliations
Ms. Trigg is admitted to practice in New York State and is a member of both the New York State Bar Association and the American Bar Association.
Professional/Community
Ms. Trigg is a member of the New York State Bar, the American Bar Association, the New York State Bar Association, and the Albany County Bar Association. She is a member of the Board of Directors of Saratoga PLAN, Saratoga County's only land conservancy and trust. She also serves as a member of the Board of Directors of Historic Albany Foundation.
Publications
Ms. Trigg regularly presents on SEQRA and land use issues, and is the author of many published articles including: Solar Power Purchase Agreements: What Every Municipality Should Know Before Signing, Talk of the Towns, April 2016; Zoning Immunity: What's That? N.Y. Zoning Law and Practice Report, June 2015; To Drill or Not To Drill: Municipal Land Use Strategies for Addressing Natural Gas Drilling, N.Y. Zoning Law and Practice, December 2014; Exempting Local Governments from Zoning Regulations, Planning News - New York Planning Federation, 2013.
Background/Education
Ms. Trigg was awarded a Juris Doctor from Albany Law School. She holds a Bachelor of Arts degree, cum laude, in Psychology from St. John's University.