Attorneys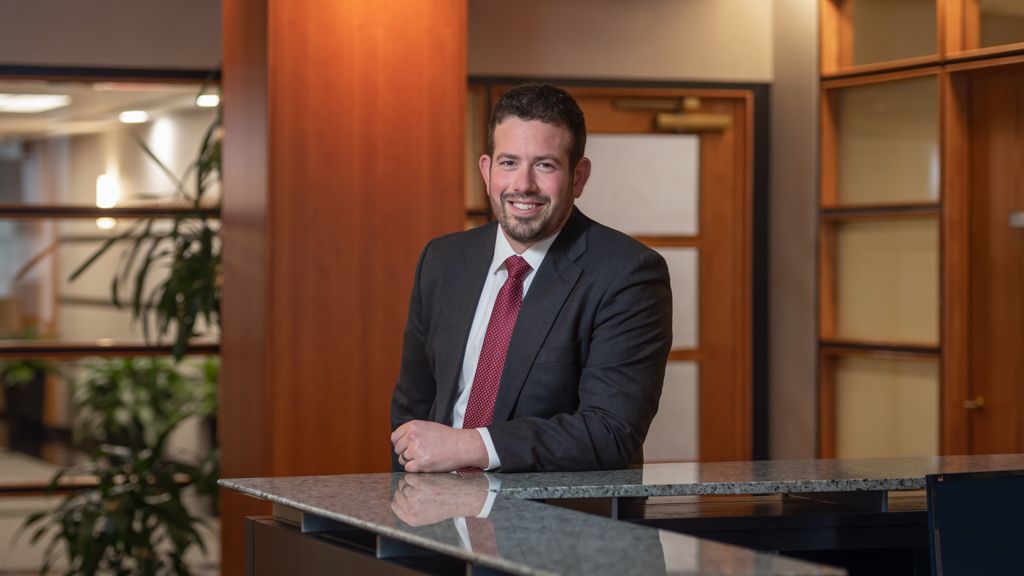 Attorney Biography
Myles B. Fischer
Associate
Attorney Biography
Myles B. Fischer
Associate
Myles B. Fischer joined Whiteman Osterman & Hanna as an associate in the Estate Planning and Administration Practice Group and the Federal and State Taxation Practice Group in January 2014. Myles advises clients primarily in the areas of estate planning, estate and trust administration, and the corresponding tax (income/gift/estate/generation-skipping transfer) related matters. Myles advises clients with respect to lifetime planning and testamentary planning including reviewing and drafting Wills, trust agreements, beneficiary designations, operating agreements, etc. and with regard to issues related to charitable planning, business succession planning, asset-protection planning, elder law and special needs planning. Myles prepares and reviews gift tax returns, estate tax returns, and fiduciary income tax returns. With respect to estate and trust administration, Myles counsels fiduciaries and beneficiaries in all proceedings within the Surrogate Court.
Myles has advised clients and their advisors on choice of entity matters and entity formation, tax-exempt organizations (organizational and operational; pre/post formation compliance), tax aspects of real property transactions such as like-kind exchanges and contributions of conservation easements, lobbying related issues, and issues at the intersection of tax and matrimonial and labor and employment law including executive compensation. Myles also advises clients on state and local tax issues such as sales and use tax and New York State residency.
Affiliations
Myles is admitted to practice in New York State and is a member of the New York State Bar Association (Trusts and Estates and Elder Law and Special Needs sections); the Albany County Bar Association; the Warren County Bar Association; the Washington County Bar Association and the Estate Planning Council of Eastern New York, Inc.
Professional/Community
Super Lawyers, 2018 Upstate New York Rising Star
Super Lawyers, 2017 Upstate New York Rising Star
Super Lawyers, 2016 Upstate New York Rising Star
Myles values volunteerism and community involvement; he is a graduate of the Adirondack Regional Chamber of Commerce Leadership Program, and has served on the boards of the Tri-County United Way (Warren, Washington, and Northern Saratoga Counties), Fort Hudson Health Systems, Inc., and the Glens Falls Hospital Planned Giving Council. Myles has provided free income tax return preparation services as part of the Volunteer Income Tax Assistance Program (VITA). Myles is a member of the Brandeis Baruch Society of the Jewish Federation of Northeastern New York.
Background/Education
Originally from Suffern, New York, Myles earned his Bachelor of Arts degree in U.S. History from the University at Albany, State University of New York and his Juris Doctor degree from Albany Law School. Myles earned his Master of Laws (LL.M.) in Taxation with a Certification in International Taxation from the University of Miami School of Law. Prior to joining Whiteman Osterman & Hanna, Myles was an associate attorney with FitzGerald Morris Baker Firth PC in Glens Falls, New York.