Attorneys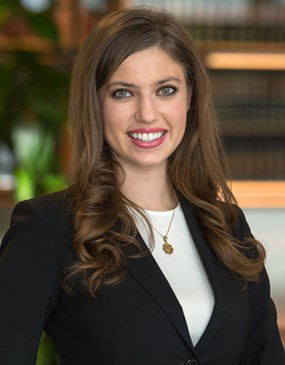 Attorney Biography
Christine M. Carletta
Associate
Attorney Biography
Christine M. Carletta
Associate
Ms. Carletta joined Whiteman Osterman & Hanna as an associate following a clerkship with the Honorable James C. Mahan of the United States District Court for the District of Nevada.
Affiliations
Ms. Carletta is admitted to practice in New York State and is a member of both the American Bar Association and the New York State Bar Association.
Background/Education
Ms. Carletta received her Juris Doctor from Vanderbilt Law School where she served as Editor in Chief of the Vanderbilt Journal of Entertainment and Technology Law and received the Robert l. Sullivan Scholarship for her work in intellectual property and technology law. As a student attorney in the Vanderbilt Appellate Litigation Clinic, she successfully argued U.S. v. Richardson, 597 Fed. App'x 328 (6th Cir. 2015), before the United States Court of Appeals for the Sixth Circuit leading the court to vacate the client's conviction and sentence. While in law school, Ms. Carletta served as an intern for the United States Attorney's Office for the Northern District of New York as well as the United States Senate Judiciary Committee.
Ms. Carletta received a Bachelor of Arts degree from Bowdoin College, where she graduated with high honors in Government and Legal Studies, with a minor in Italian Studies. Originally from Brunswick, New York, Ms. Carletta is a graduate of the Emma Willard School.