Attorneys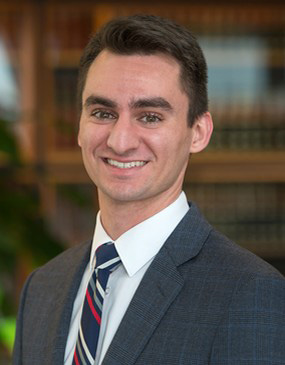 Attorney Biography
Paul J. Buehler
Associate
Attorney Biography
Paul J. Buehler
Associate
Paul Buehler joined Whiteman Osterman & Hanna LLP in 2016. Mr. Buehler was previously a summer associate with the Firm. Prior to joining the Firm, Mr. Buehler worked as a law clerk at DuCharme, Clark & Sovern LLP, a general practice firm in Clifton Park, New York.
Affiliations
Mr. Buehler is admitted to practice in New York State.
Background/Education
Mr. Buehler, a Delmar native, graduated summa cum laude from Albany Law School of Union University with his Juris Doctor. While at law school, Mr. Buehler served as an associate editor of the Albany Law Review, and he was a member of the Justinian Society. Mr. Buehler also participated in the Karen C. McGovern Senior Prize Trials Competition, Donna Jo Morse Client Counseling Competition, and the Gabrielli Appellate Advocacy Moot Court Competition. During his final semester, Mr. Buehler served as a teaching assistant to first year students in criminal law. Prior to law school, Mr. Buehler earned a Bachelor of Science from Cornell University, graduating in 3 years.