Attorneys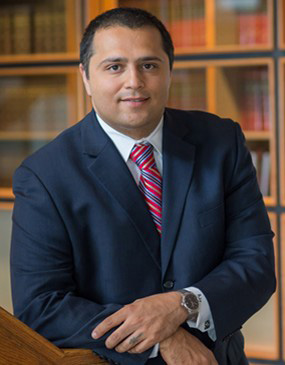 Attorney Biography
Javid Afzali
Of Counsel
Attorney Biography
Javid Afzali
Of Counsel
Javid Afzali joined Whiteman Osterman & Hanna LLP in September 2012 and is a member of the Firm's Litigation, Arbitration and Mediation Practice Group and the Firm's Environmental Practice Group.
Representative Accomplishments
Representation related to Cooperatives and Condominiums, assisting clients with corporate governance, finance, shareholder/unit holder dispute resolution issues, contractor disputes, sponsor disputes, real estate, permitting, and buildings violations, including litigation matters at both trial level and appellate level courts.
Assisting domestic and international clients with commercial disputes and litigation.
Representation and litigation related to insurance contract disputes.
Representation and litigation related to municipal permitting of commercial development, including use/area variances, special use permits, rezoning, and environmental review.
Representation of municipal town boards, planning boards, and zoning boards, including successful defense of a municipal government against multi-million dollar federal civil rights law suit.
Lead trial counsel to prosecute federal claims under Americans with Disabilities Act and U.S. Constitution.
Representation related administrative adjudication and hearings, assisting clients with party status, permit denials, and civil/criminal enforcement actions, including legislative hearings, issues conferences, discovery, motion practice, adjudication, and appeals.
Affiliations
Mr. Afzali is admitted to practice in New York State and before all federal United
States District Courts in New York, as well as the United States Second Circuit Court of Appeals and the United States Supreme Court. He is a member of the New York State Bar Association and Albany County Bar Association.
Mr. Afzali serves as an Officer in the United Stated Army (Reserves) JAG Corps. Mr. Afzali also serves as a member of the Knox Volunteer Fire Department.
Professional/Community
Super Lawyers, 2015 Upstate New York Rising Stars
Super Lawyers, 2016 Upstate New York Rising Stars
Super Lawyers, 2017 Upstate New York Rising Stars
Publications
New York Wind Development at a Crossroads, North American Wind Power (Vol. 9 No. 11 (Dec. 2012))
Additional Insureds, Insurance Law Practice (2015).
Background/Education
During law school, Mr. Afzali worked for the New York State Insurance Department,
Fraud's Bureau and General Counsel's Office, worked for the in-house legal department of an insurance company, and clerked at an Albany law firm focused primarily on environmental litigation.
Mr. Afzali, originally from Philadelphia P.A., graduated summa cum laude from Siena College and magna cum laude from Albany Law School. He was a senior editor of the Albany Law Review and a teaching assistant. Mr. Afzali was the winner of Albany Law School's Karen C. McGovern Senior Prize Trials Competition in 2012 and received the award for Best Brief in the school's Domenick L. Gabrielli Appellate Advocacy Moot Court Competition in 2011. Mr. Afzali lives on a small farm outside of Albany with his wife, four children, two horses, and Great Dane.