Attorneys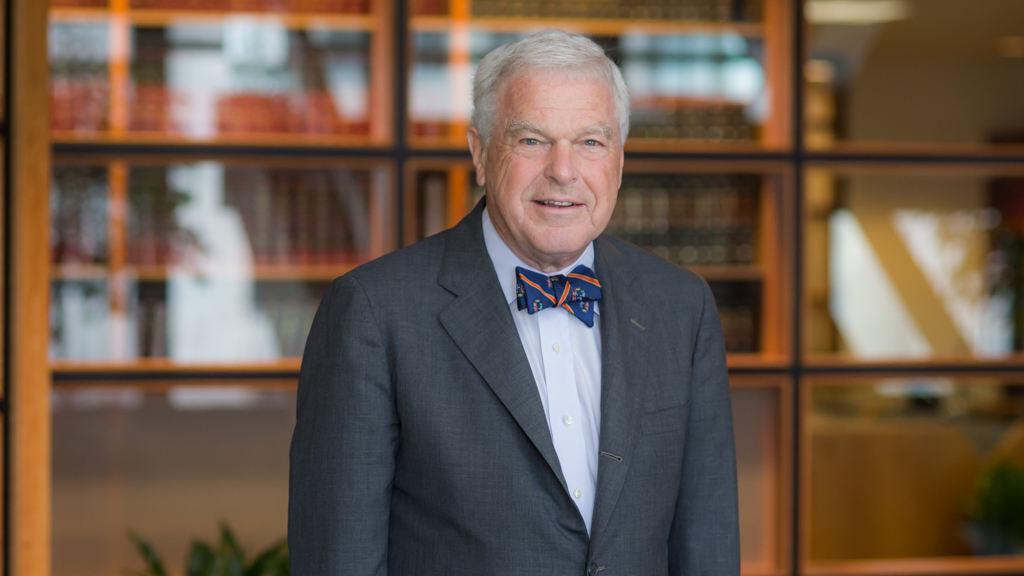 Attorney Biography
John Hanna Jr. (Retired)
Senior Counsel
Attorney Biography
John Hanna Jr. (Retired)
Senior Counsel
John Hanna, Jr. was a founder of Whiteman Osterman & Hanna. He practiced environmental and commercial law as an advisor and advocate. He also served as an international and domestic arbitrator and mediator. (Refer to www.hannaarbitration.com). He was active in the New York State Bar Association, where he has had numerous positions in the International and Environmental Sections. He taught international environmental law in the LLM program at John Marshall Law School (Chicago). He was listed in Who's Who in America.
Representative Accomplishments
Advised clients with respect to environmental permitting and enforcement proceedings involving the State Departments of Agriculture and Markets, Environmental Conservation, and Health and the U.S. Environmental Protection Agency and Department of Justice.
Served as an Official Observer on behalf of the NYS Bar Association (International Section) to the meeting of Working Group II (Arbitration) of the United Nations Commission on International Trade Law, Feb 6-10, 2012. The Working Group is charged with developing transparency rules to be applied in international investor-state arbitrations.
Served on the Executive Committee of the International Section (NYSBA) and as an International Section Delegate to NYS Bar Association's House of Delegates, the governing body of the 78,000 lawyer Association.
Served (2011) as a member of the Arbitration Committee of the International Institute for Conflict Prevention and Resolution (CPR) which produced new Global Accelerated Arbitration Rules for use where speed of resolution is a high priority
Represented commercial entities and municipalities in complex permitting and environmental impact reviews of large and complex projects such as waste facilities and new or expanded manufacturing plants.
Advised with respect to the privatization of governmental activities and facilities.
Represented and was one of the creators of the Arsenal Business and Technology Partnership, the purpose of which is to establish a high tech materials research and manufacturing center at the nation's cannon factory (Watervliet Arsenal) and the world-class federal laboratory, the Benet Labs. Tenant companies included such well-known companies as Hartchrom, Inc. (Swiss), Vistec, Inc. (England and Germany). Representation included helping foreign and domestic businesses to set up manufacturing facilities at the site, corporate and financing issues, contracting with the Army and dealing with environmental agencies, state enterprise zones, N.Y.S. State Legislature and U.S. Congress.
Represented multinational corporations and entities in major State and Federal Superfund proceedings, including negotiations for consent orders and technical work plans and defense of and prosecution of claims against other potentially responsible parties.
He was a member of the New York Panel of the CPR Institute of Dispute Prevention & Resolution Panel of Distinguished Neutrals and CPR's Committee on Arbitration. He was one of the drafters of CPR's new "Global Rules for Accelerated Commercial Arbitration." He has been certified by the Certified Institute of Arbitrators (London).
Steered communities and developers through the legal (particularly environmental) and political complexities of commercial development. He participated, as underwriter's counsel, with a team that received a national award from the Bond Buyer for innovative financing. Advised non-U.S. companies setting up operations in the U.S.
Taught graduate law courses in international environmental law and participates in environmental organizations such as The Nature Conservancy among others.
Professional/Community
Professional
New York State Bar Association (78,000 members) and its 2,000 member International Section (former Vice Chair of the Section and Program Chair of the 2008 Annual Meeting, Section Delegate to NYS Bar Association's House of Delegates of the Association) and member Environmental Law Section. Mr. Hanna has been a member of the World Trade Council, Advisory Council and Adjunct professor at the Center for International Business and Trade Law of the John Marshall Law School (Chicago), The Institute For Transnational Arbitration (Dallas) (Advisory Council member), Member Distinguished Panel of Neutrals (NY) CPR Institute of Dispute Prevention & Resolution, Member London Court of International Arbitration, Federal Arbitration, Inc. (www.fedarb.com) (2007), and the Town of Chatham Planning Board (Member, 1976-2011).
Community
New York State Archives Partnership Trust (Chair), a statutory public benefit corporation; and Former Trustee of The Olana Partnership. He has written various matters on international arbitration and environmental law. More complete listings can be found in Who's Who in America, Martindale-Hubbell and at www.hannaarbitration.com.
Background/Education
Mr. Hanna is a former Assistant U.S. Attorney (SDNY); former Deputy Commissioner and General Counsel of the New York State Department of Environmental Conservation; and former Counsel to the Office of Employee Relations in the New York State Governor's Office. He practiced with New York City and Boston law firms. He graduated from Harvard Law School and Princeton University.