Attorneys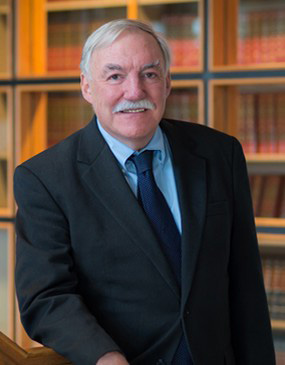 Attorney Biography
Philip H. Dixon
Partner
Attorney Biography
Philip H. Dixon
Partner
Philip Dixon has been a partner with Whiteman Osterman & Hanna since 1988 and is a member of the Firm's Environmental; Municipal; Real Estate; and Real Estate Development, Zoning and Land Use Practice Groups. Mr. Dixon's primary practice areas include land use, real estate, SEQRA, water supply and water pollution control, and municipal law. Prior to joining the Firm in 1983, Mr. Dixon was a law clerk to the Hon. Lawrence H. Cooke, Chief Judge of the New York State Court of Appeals. Before attending law school, he covered New York State government for five years as a reporter with United Press International.
Representative Accomplishments
Represented proponents and opponents of both public and private sector development of solid waste management facilities, including regional landfills, waste-to-energy plants and waste transfer stations.
Served as environmental, SEQRA and acting general counsel to the Upper Mohawk Valley Regional Water Board through the consolidation of the water systems owned and operated by the City of Utica and a number of neighboring municipalities. This included assisting the Board in acquiring necessary permits from the New York State Department of Environmental Conservation ("NYSEDC") and other relevant agencies, drafting and negotiating property transfer and operating agreement documents with the affected municipalities, ensuring compliance with SEQRA, and reviewing and assisting in the preparation of the various documents necessary for the transfer and the issuance of $25 million in water system revenue bonds.
Served as counsel to the Rensselaer County Water & Sewer Authority since 1995. This representation has included the preparation of municipal agreements between various municipalities for the provision of water and sewer services, the preparation and negotiation of property transfer documents for acquisition of easements for water and sewer lines and for the transfer from private developers to the Authority of water and sewer systems, and related permitting and SEQRA issues.
Negotiated numerous State Pollutant Discharge Elimination System (SPDES) permits for industrial and municipal dischargers, including associated administrative proceedings.
Defended numerous citizen suits under the Clean Water Act.
Served as Town Attorney for the Town of Schodack, Rensselaer County, and represented Schodack and other municipalities on a variety of issues, ranging from establishment of special districts and defense of pollution claims to condemnation to condemnation and tax certiorari proceedings. He has assisted in the closure of existing landfills and interaction with the New York State Department of Environmental Conservation ("NYSDEC") in obtaining favorable consent orders for this clients.
Affiliations
Mr. Dixon is currently Chair of the New York State Bar Association's Environmental Law Section. He is a member of the American Bar Association, New York State Bar Association and Albany, Rensselaer and Oneida County Bar Associations, a member of the Water Environment Federation and the New York Water Environment Management Advisory committee. He was also a member (1987-1996) and President (1992-1996) of the Legal Aid Society of Northeastern New York.
Publications
Mr, Dixon is a contributing author of the State Bar Association's Treatise on Environmental Law and authored the chapter on water quality/pollution control in Environmental Law and Regulation in New York (West Publishing Co.). He was also a member of the Board of Editors of the New York State Bar Journal for nine years. He lectures regularly before academic, professional and trade groups.
Background/Education
Mr. Dixon is a graduate of Cornell University, where he received his Bachelor of Arts and Juris Doctor degrees, magna cum laude, in 1972 and 1980, respectively.